Adachi's largest power spot! Visited "Nishiarai Daishi", beautiful historic temple
Adachi's largest power spot! Visited "Nishiarai Daishi", beautiful historic temple
2016 December 16,
2022年4月28日

Adachi has many historic spots, such as temples and shrines.
Have you heard that there said to be"Adachi's largest power spot"among them?
That is the temple imbued with history and culture,"Nishiarai Daishi".​ ​
"Kanto three major Yakuyoke Daishi"is another name for Nishiarai Daishi where a lot of attractive power spots exist.
So, this time I visited Adachi's largest power spot, "Nishiarai Daishi" where you can feel at ease from inside out!
What on earth is Nishiarai Daishi?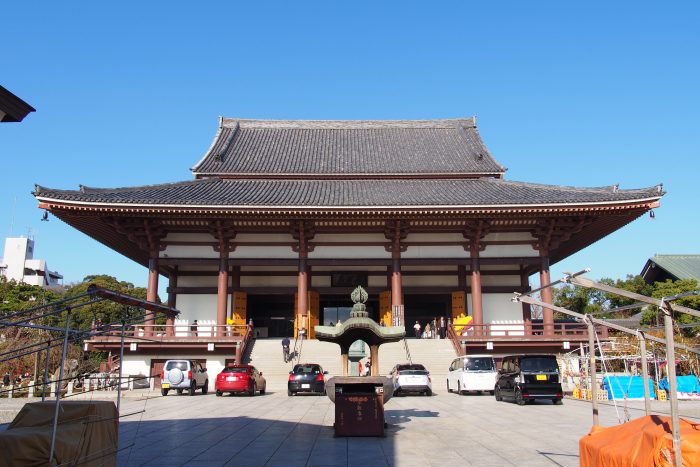 The official name for Nishiarai Daishi is"Gochisan Henjo-in Sōji-ji", and it is the temple of the Buzan school of Shingon Sect.
Kobo Daishi who founded Shingon Sect is well known as"Kukai", and he is popular with locals calling him a nickname"Odaishi-sama".
In addition, Nishiarai Daishi is known as"Kanto three major Yakuyoke Daishi", and there are many buildings of cultural value, including the large main hall boasts a spectacular landscape in the precincts.
In addition to the good luck charm, they have various prayers such as the fulfillment of a variety of wishes, and the first visit of children, Shichigosan, and daily Goma prayer, and it is also famous as a place for prayer since the Edo period.
There is a short walk from Tobu Daishi Line Daishimae Station, and many people from various locations in the Kanto region come to visit.
Visited Adachi's largest power spot "Nishiarai Daishi"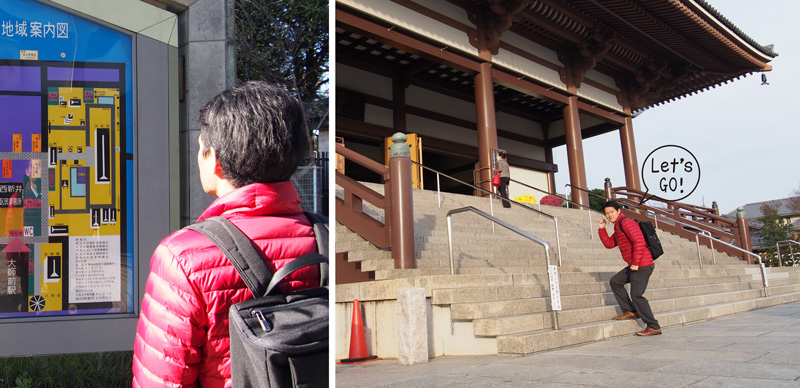 I went to the "Nishiarai Daishi" at once!
"Nishiarai Daishi" has a variety of power spots in the precincts, which is a special feature more than anything.
When I walk through the tranquil grounds, I can find a number of power spots comforting mind.
"Sanmon" a quaint temple gate welcoming us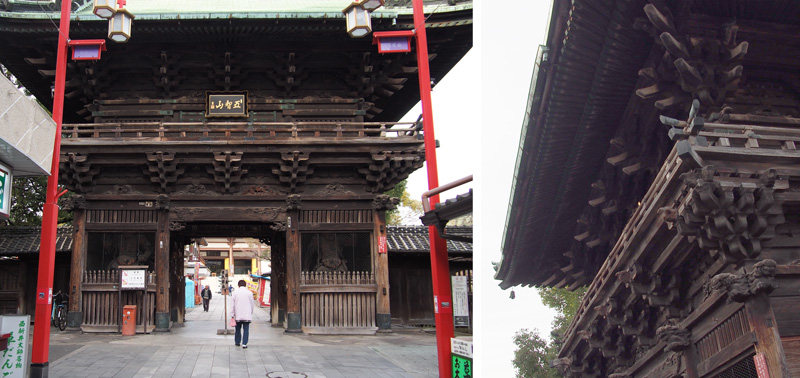 Before entering the precincts of Nishiarai Daishi, what you see first is"Temple gate".​ ​
The historic gate built in the late Edo period suddenly welcomes us majestically.
Strange figure of "Salt Jizo"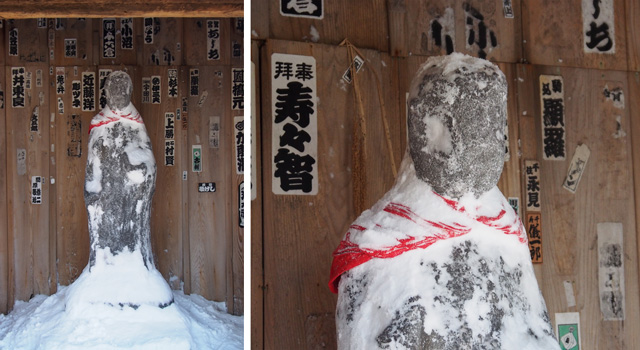 After entering the temple gate, what catches your eye is a strange figure of"Salt Jizo"​ ​​ ​
It is said to have benefits such as "wart removal". You receive salt and rub it into your affected part, and if you got merit, you return twice as much salt, which is the custom.
Go on a pilgrimage to Nishiarai instead of Shikoku! "Stepping sand of the sacred place, the 88 Shikoku Pilgrimage"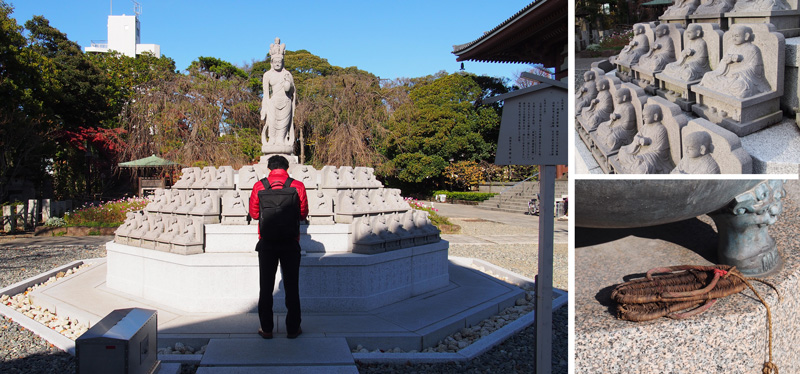 This is a luxurious power spot where you can receive benefits both Odaishi-sama and the Kannon by going round.
The sand of sacred sites of the 88 Shikoku Pilgrimage and Koyasanhas been spread, so those who want to leave on a journey of Shikoku pilgrimage one day, also can experience here Nishiarai.
Attractive "Kobo Daishi statue" appeals to our heart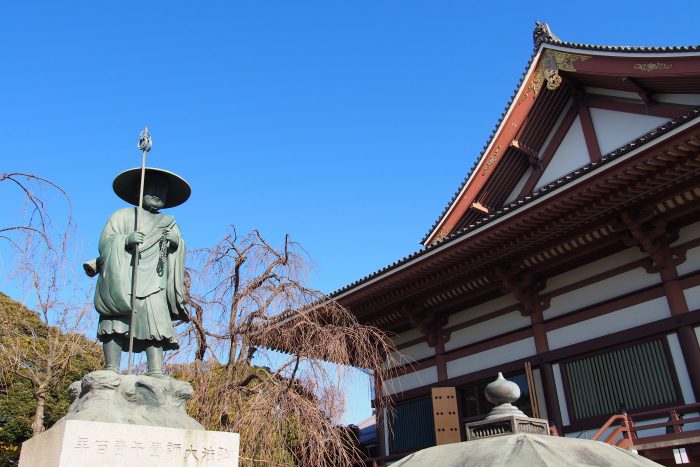 You can see the statue of Kobo Daishi who went on a walking pilgrimage to Shikoku.
The dignified standing figure has a great charm, which certainly attracts you.
"Large Main Hall" of an overwhelming presence and power spot for warding off evil.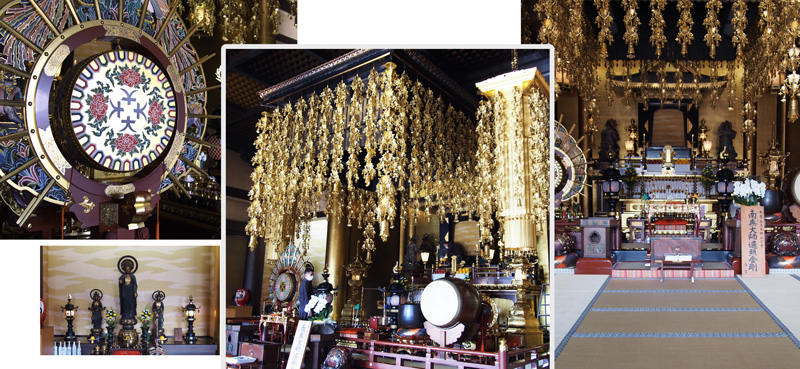 The building standing in the center of Nishiarai Daishi of an overwhelming presence is"Large Main Hall".
Eleven faces Kannon and Kobo Daishi are enshrined inside the golden main hall, which is overwhelmingly powerful.
Goma prayer is also done here, and the temple has become a power spot for warding off evil, worthy of the "Kanto three major Yakuyoke Daishi".
Origin of the place name of "Nishiarai", actually came from the well!?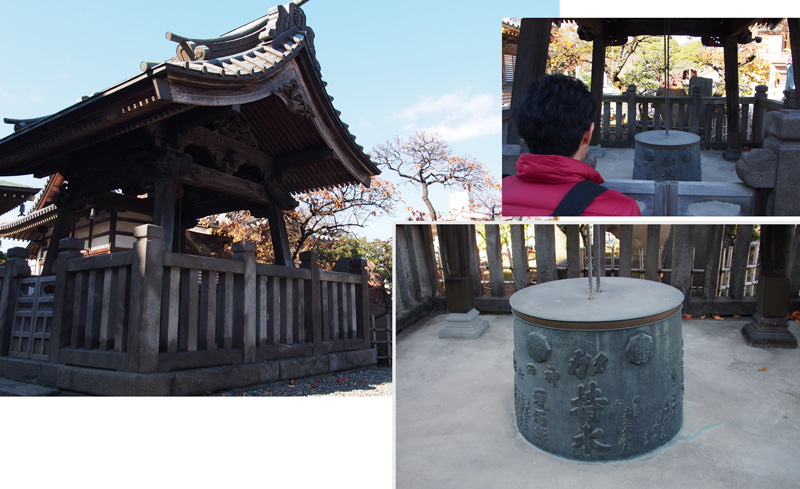 There is a well called"Kaji water well (Kajimizu-no-ido)"quietly in the precincts of Nishiarai Daishi.
Usually, almost no one cares about this well, but in fact, it is the important place for Nishiarai Daishi, did you know it?
In the Heian period, a lot of people around here had suffered from poor crops and plague.
There, Daishi who received a revelation of eleven faces Kannon came to the temple.
When Daishi saw a lot of people suffering from the plague, he carved eleven faces Kannon and the statue of his own, and prayed for 21 days.
Then surprisingly,spring water came out from the dry well, and cured infected people.
This miracle happened at the"西側"side of the temple, so it became the origin of the current "Nishiarai".
Here, that is "the beginning place" of Nishiarai, and the important place in Nishiarai Daishi.
Many other power spots you cannot miss in the precincts
If you look over the precincts of Nishiarai Daishi, there are more charming spots you cannot miss.
Let's take a stroll, if you have time!
Temple for women "Nyoirindo (Nyonindo)"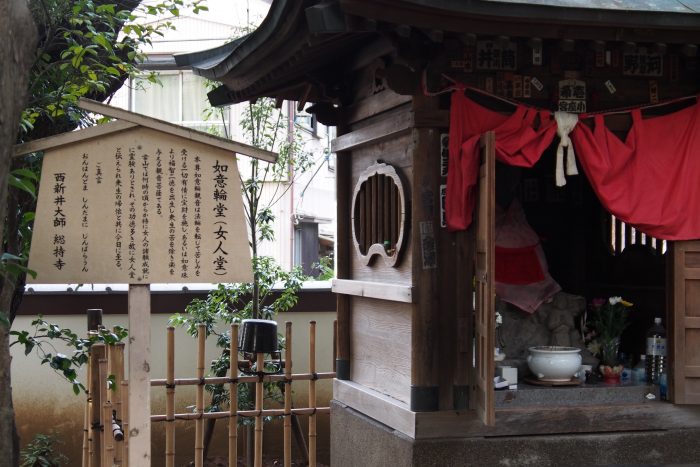 Originally Nishiarai Daishi was popular as"Prayer place for women to ward off evil".
At the back of the main building, there is still a temple for women where there are benefits to their various wishes, which attracts many women.
"Shusse Inari Myojin" Power spot of prosperous business, career luck!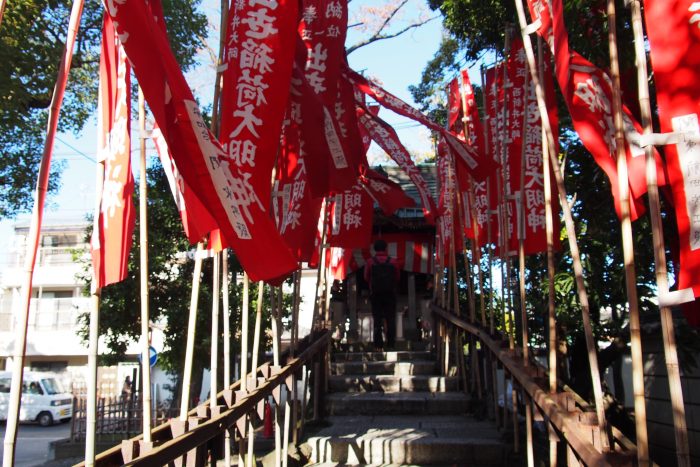 This is a village shrine of Nishiarai Daishi,"Shusse Inari Myojin".
Inari Myojin enshrines a god of rich harvest, but is also known aspower spot of prosperous business, career luck.
A number of high rarity buildings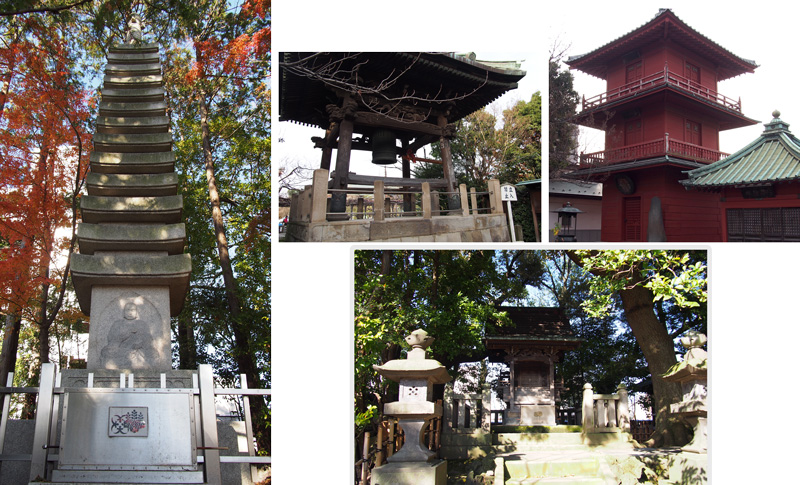 In the precincts, there are high rarity buildings such as"The thirteen-storied Buddhist tower", welcoming the inner shrine from Koyasan"Inner shrine", and buildings that remain from the Meiji era"Sanso-do".
Beautiful peony garden in the precincts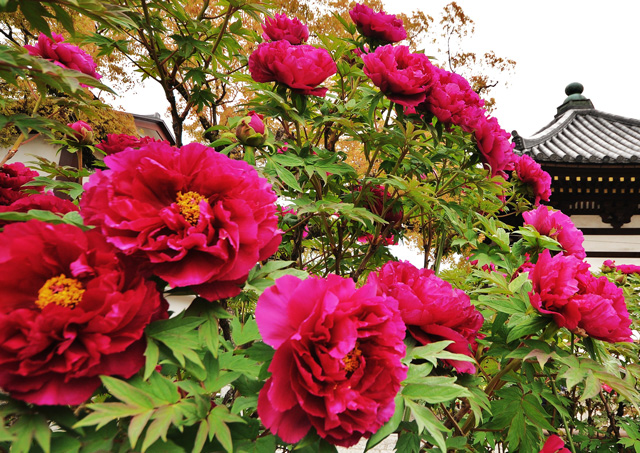 In fact, Nishiarai Daishi is also known as"a place famous for its peony", where people call it"Hase-dera in the west and Nishiarai in the east".
You can enjoy seasonal flowers from early in April, such asabout 2500 peonies of about 100 varieties and wisteria.
In this way, a writer walked around the precincts, but the more I walked, the more new spots I found.
​"Fun to rediscover new spots each time you visit",which might be also one of the hidden charms of Nishiarai Daishi.
"Exquisite gourmet" that you can be full of energy after a stroll in the precincts!
These are not all of Nishiarai Daishi's power spots.
Around the approach to the temple in front of the temple gate, there is also recommended delicious food to eat while walking.
Famous"Kusadango","Hand-grilled Japanese rice cracker", andCafethat is certainly happy for women, etc. There are various foods indeed.
No doubt that you are full of energy when you eat traditional taste that has been handed down in Nishiarai!
Nishiarai Daishi's specialty "Kusadango dumpling"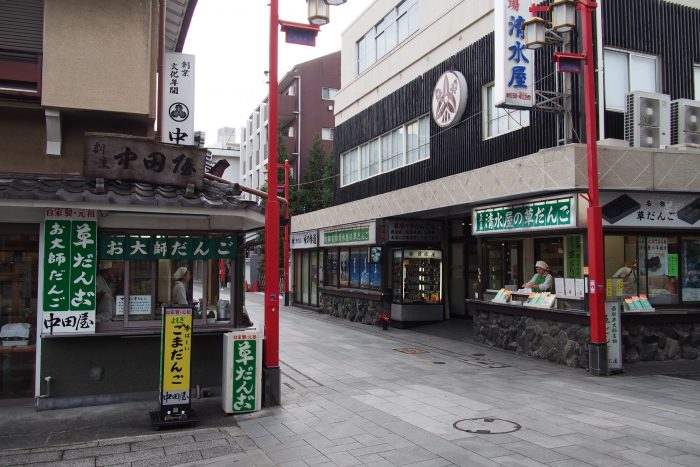 Speaking of specialties of Nishiarai Daishi, definitely"Kusadango"​ ​
In front of the temple gate, there are two long-established shops"Nakataya"and"Shimizuya", both of them sell nice and sweet dumplings, which are very delicious.
The typical food of Nishiarai Daishi, which is also recommended eating while walking!
Delicious! "Hand-grilled rice cracker" freshly made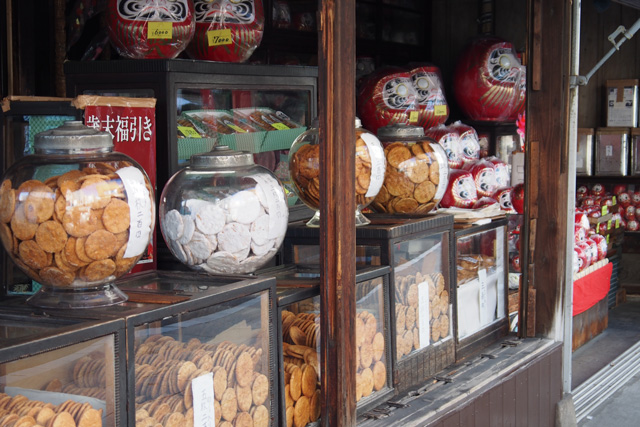 Nishiarai Daishi is also famous for"Hand-grilled Japanese rice cracker".
There are a lot of kinds, but you can order from one piece. Please find a taste of your own liking.
Lucky to see it! ? "Daishi Line Retro Train", irregular service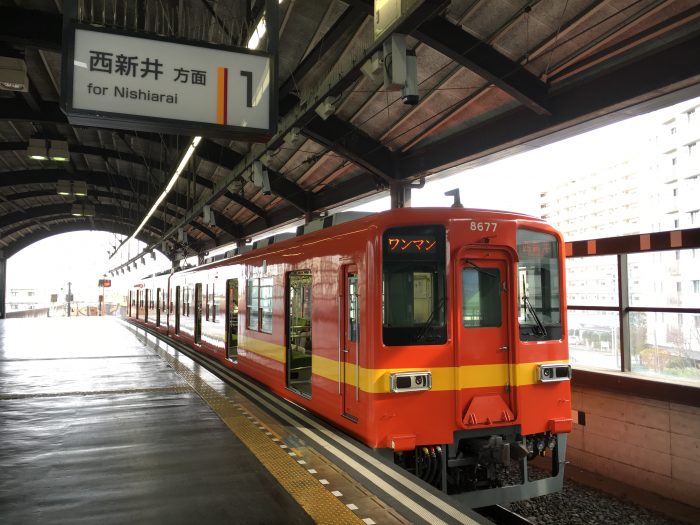 Finally, let me introducehidden power spot of Nishiarai Daishibesides the precincts and the approach to the temple.
It is the train of Tobu Railway which runs between Tobu Daishi Line "Daishimae Station" and "Nishiarai Station".
The orange train used to run in the 1955's. This train is pained in a revival color and runs irregularly, soit just depends on luckwhether you can see or not.
As the service is irregular, if you can see it, it is definitely lucky!
By the way, on the day I visited, it was not the lucky one.
Afterword
I introduced Adachi's largest power spot "Nishiarai Daishi" in this way.
Nishiarai Daishi has a lot of charms such as histric temple, delicious gourmet and the rare retro train.
I felt that people who are usually busy can enjoy more comfortable time in a quiet and relaxing atmosphere of the downtown.
Please take a walk around Nishiarai Daishi where various attractive spots are scattered, if you make time.
~Recommended time to visit Nishiarai Daishi? ~
On the 21st of every month, the temple festival will be held.
On that day, Daishi festival is also held and many worshipers visit the temple.
The street is full of stands on the day, so it is recommended, if you are convenient.
Especially on "December 21st" the last festival of the year, "Osame-no Daishi"will be held.

On the day of the year end festival with gratitude of the year, it is very crowded with visitors. Please come to visit!

Recommended articles