Friendly municipality
国内3都市(新潟県魚沼市・長野県山ノ内町・栃木県鹿沼市)と提携を結び、交流事業を進めています。
新潟県魚沼市(昭和57年10月提携)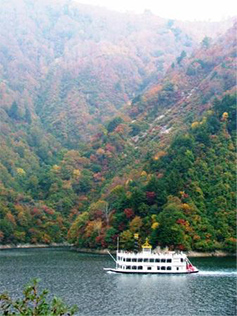 Half a century ago, Adachi city held the ski school in the old Koide-cho town. Afterward, child exchange meeting has been carried out from 1962 to 1976.
This was the chance to establish our relationship.
As the only route from Niigata to go to Oze that has been designated as a national park, you can enjoy the scenery while overlooking the lake cruise and Jukai or a sea of trees.
長野県山ノ内町(昭和57年10月提携)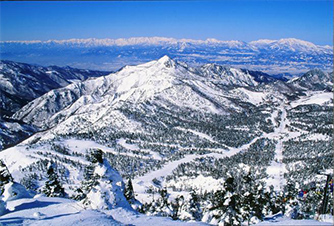 During the Second World War, children in Adachi City were forced to evacuate to the town of Yamanouchi. Because of that, we have tied up a relationship.
Yamanouchi town blessed with a rich nature, having the Shiga and Kita-Shiga Highlands with beautiful scenery from sesason to season and Yudanaka, Shibu Hot Spring with abundant hot water, is also famous as a tourist destination.
栃木県鹿沼市(平成4年10月提携)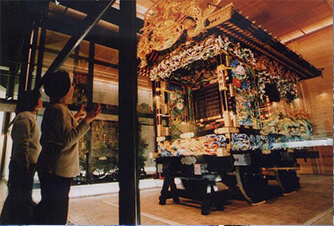 In 1984, Adachi City opened an outdoor recreation center in Kanuma City, which started to establish a friendship city with Kanuma.
​ ​"Satsuki Festival" where many colorful flowers bloom and "Buttsuke festival" where the gorgeous carved floats parade, are well known throughout the country.
友好都市交流事業「KYU+A(キュア)」プロジェクト
足立区の友好3都市をPRし、さらに交流を深めるためのプロジェクトです。
It tells the charm of each city such as through tourism PR product exhibition.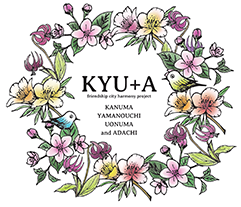 【「KYU+A」とは】
足立区の友好3都市「鹿沼市(K)」「山ノ内町(Y)」「魚沼市(U)」の頭文字に足立区の「A」を加えた言葉。
「Care(ケア)」(こころづかい、関心を持つ・気にかけるなど)の造語として、「大切なもの」といった意味が込められています。
プロジェクトのシンボルマークのイラストには、各都市の花(鹿沼市「サツキ」、山ノ内町「リンゴ」、魚沼市「カタクリ」)と、山ノ内町と魚沼市の鳥「ウグイス」が描かれています。