[Kita-Senju Station Karasampo] PR poster for the Senju area appears at JR Kita-Senju Station
[Kita-Senju Station Karasampo] PR poster for the Senju area appears at JR Kita-Senju Station
March 29, 2022
2022年4月4日
With the cooperation of JR Kita-Senju Station, the sightseeing PR posters for the Senju area, etc. posted on the platform (6 spots) of Kita-Senju Station have been renewed!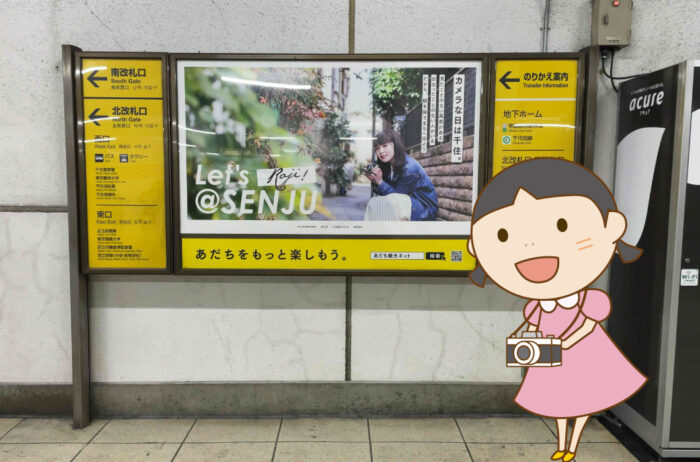 Senju on a camera day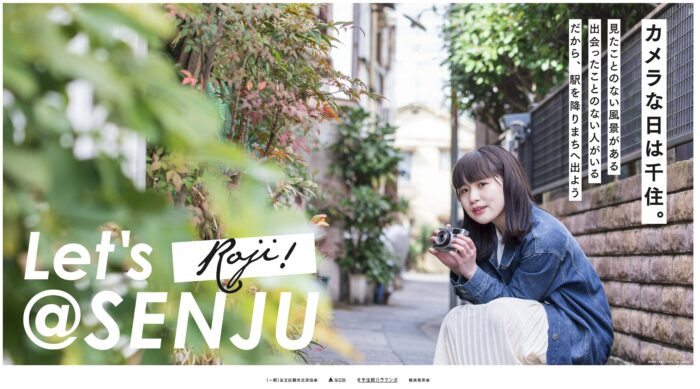 There is a landscape you have never seen
There are people you have never met
So let's get off the station and go out to the town
This time is "Senju Alley".
There are many alleys in Senju.
If you look into the narrow alleys, you may find new encounters and discoveries.
Photography cooperation
Yanagihara Shoei Kai
Around Yanagihara 2-chome, there are many "Kidenki" (wooden electricity) that are attached to wooden utility poles with a shade attached to a bare light bulb, and of course there are also some in the alleys.
A quaint scene of "Kidenki" x "Alley" is also photographed.
When you take a walk in the town of Senju, please pay attention not only to the alleys but also to "Kidenki".
【Related Links】
Yanagihara Kidenki Theater(Link to external site)

Recommended articles