Find the Japanese culture in KITASENJYU
2019年4月20日
2021年12月22日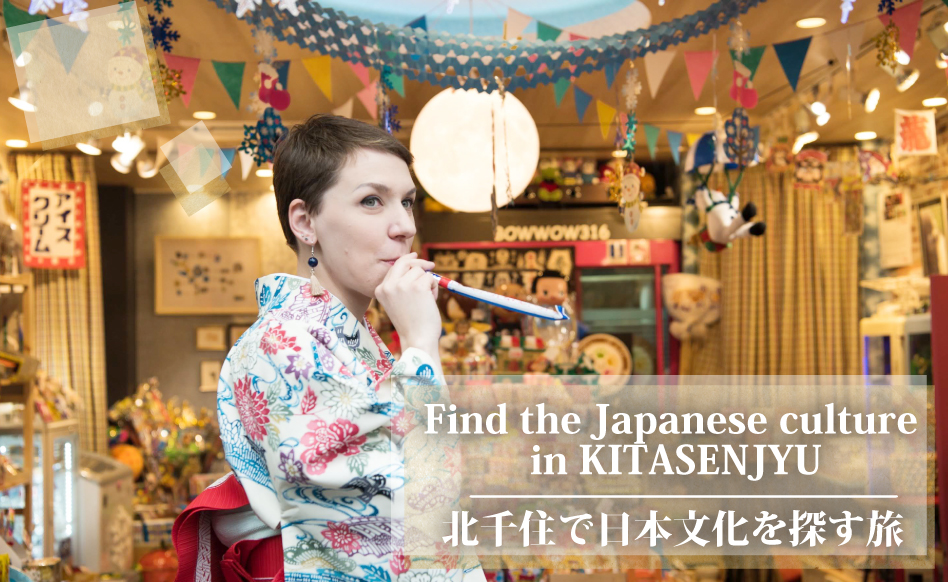 Japanese version 日本語版はこちらから
Tokyo is getting more attentions from all over the world as Tokyo Olympic will be held next year.
For making your travel more special, here are some tips for popular tourists destinations in Senjyu, Adachi.
Therefore, for making your travel more special, here are some tips for poplar tourists destinations in Senjyu, Adachi
Today's guest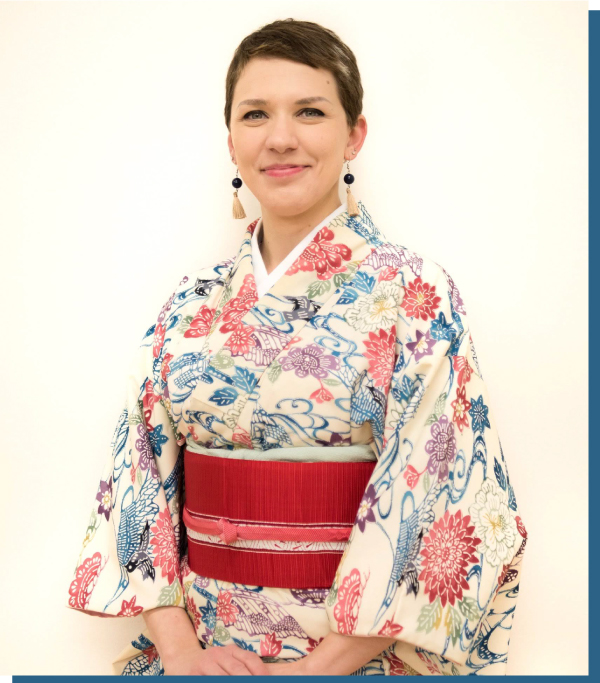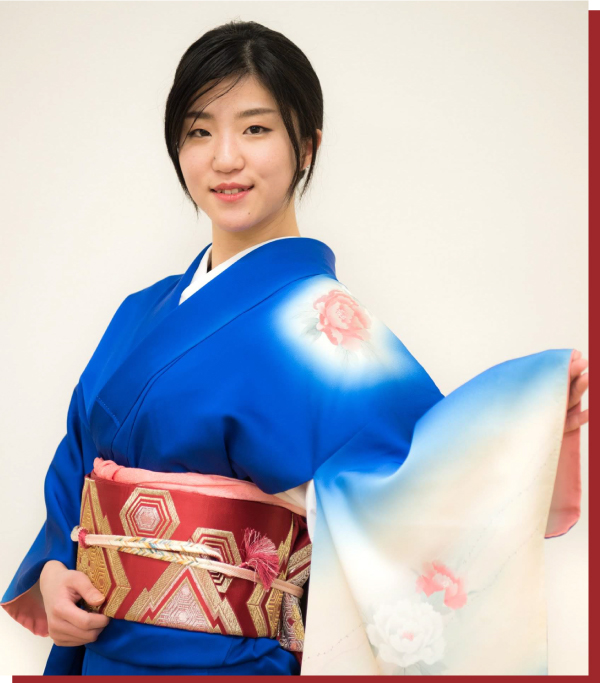 Mr.Forgo(From Hungary) and Ms.Kyoka (who is  passionate about  Japanese culture)
House of NAKAMACHI it is a Japanese traditional house built in Edo period
Free paper「Tokyo's Adachi City~Find True Japan
https://www.adachikanko.net/wp-content/uploads/2019/07/FixTokyosAdachiCity_fix.pdf)
Mr.Forgo got interested in 「A JAPANESE HOUSE~日本の家~」。
What is traditional Japanese house ?
….so
We visited to the traditional Japanese house with Japanese garden "House of Nakamachi"
Through a narrow alley, there was a building built before the war and a garden with full of green.
Here at the House of Nakamachi, there are events such as exhibitions and movie theatres. It is a space for new meetings community.
Recommendation of "House of Nakamachi"
1 you can enjoy Japanese traditional house
You can experience Tatami(Traditional flooring mat in Japan),Engawa,(Japanese style of balcony ) Green tea room and Japanese gardens.
Japanese traditional houses emphasize connection between nature and the home which receives high admiration from all over the world.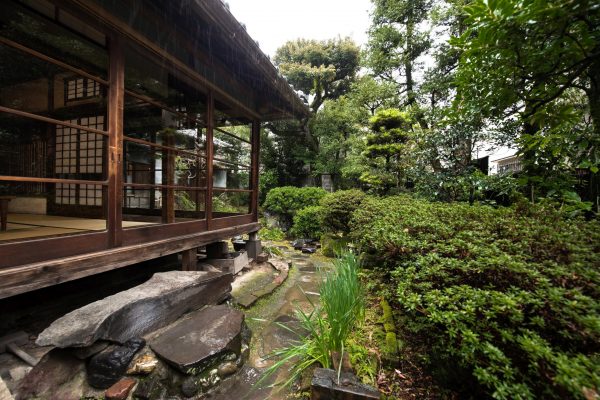 2 Our special concierge will guide you around town

Our concierge who has a good knowledge about Kitasenjyu will give you travel tips.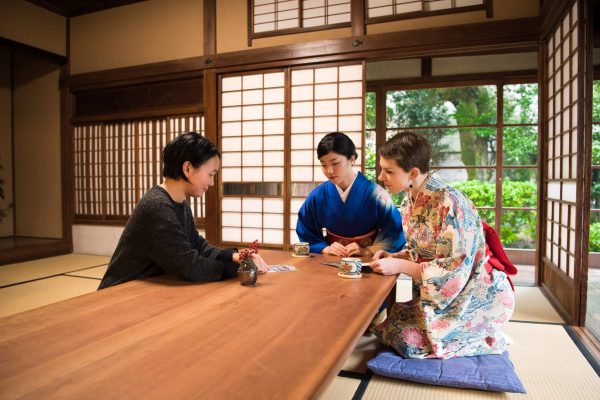 【Comment from Mr.Forgo】
Whether it's because the house is built of natural products such as trees, papers and grasses, there is a pleasant aromatic smell within the house.
Sitting here at the balcony looking out at the green garden, it feels as if time has slowed down.
In Tokyo everybody seems to be always busy, but here is the different space which you can feel luxurious with this relaxing moment..
It was surprising for me that you can adjust size of rooms with Japanese sliding doors "Shoji". Closing the doors makes a private space and opening them makes the space larger.
I think that Japanese buildings are well thought out.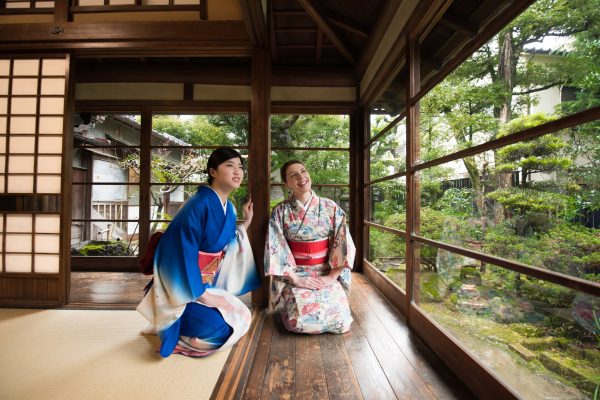 Ms. Yoshiko Yamamoto taught us interesting histories of this house and the culture of this town. We spent a relaxing moment with her having Japanese tea on Tatami, forgetting the hustle and bustle of the city..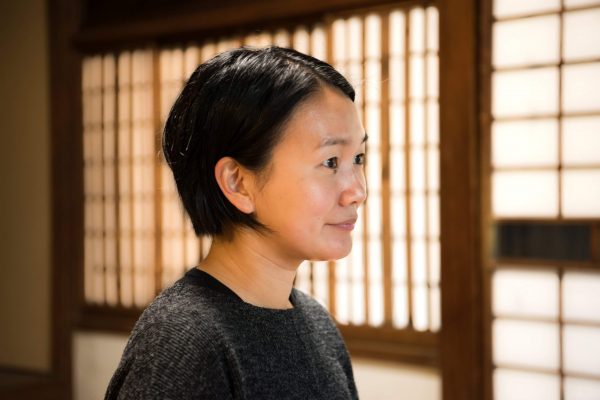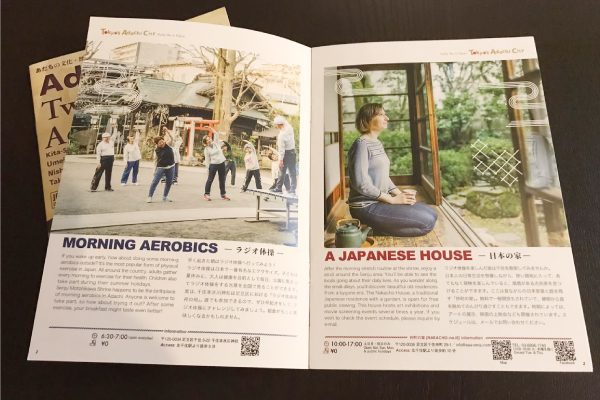 House of Nakamachi
Adress:29-1 Nakamachi Senjyu Adachiku Tokyo
TEL:03-6806-1740 (Art access Adachi otomachi Senju no En Secretariat) 1pm~6pm,Except Tuesday and Thursday
Open  hours: Saturday・Sunday・Public holiday 10am~5pm
Fee:Free
During our events, entrance fee might be required and we recommend to make a reservation in case of fully occupied.
*Please refer to our Facebook page for further information and daily schedule.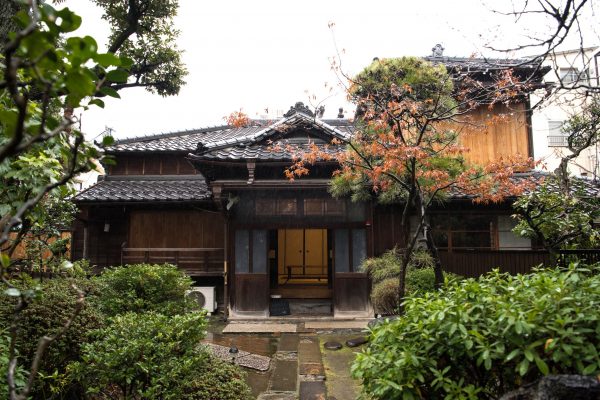 Learning about Japanese gods・Senjyu Shrine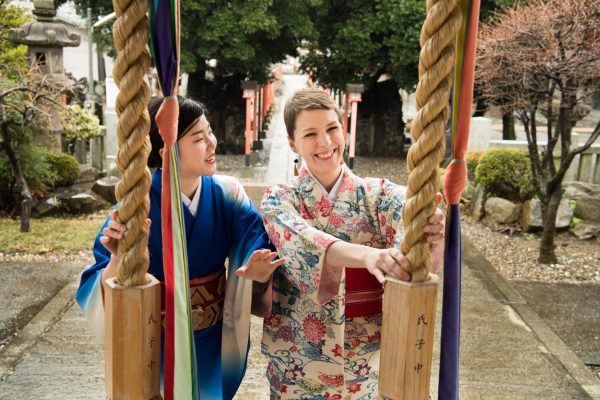 「I heard that there are many gods in Japan folklore??」
In order to answer the Mr.F's question, we are heading for Senjyu Shrine.
Walking thought the path to the shrine "Sandou", you will find the first, second and third "Torii" that are the entrances represent border between the secular world and the sacred worlds of Shinto.
On the Sandou, Japanese lantern "Tourou" are lined up in beautiful vermilion―it is also an attractive place among tourist as a photo spot.
It is said that Japanese belief system is unique to other culture civilizations since Japanese religion "Shinto" worships "8 million Gods"  ( it represents "a lot" ) and it came from an old belief that Gods exist in every natural object.
It is said that Japanese belief system is unique to other culture civilizations since Japanese religion "Shinto" worships "8 million Gods"  ( it represents "a lot" ) and it came from an old belief that Gods exist in every natural object.
SUSANOONOMIKOTO
UKANOMITAMANOMIKOTO
OOKUNINUSHINOMIKOOTO
IZANAMINOMIKOTO
HONDAWAKENOMIKOTO
SARUDAHIKOOOKAMI
SUGAWARANOMICHIZANEKOU
KONOHANASAKUYAHIMENOMIKOTO
KOTOSHIRONUSHINOMIKOTO
YAMATOTAKERUNOMIKOTO
Today, Ms Kyoka lectured us How to Pray at Shrine ; "Bow twice, Clap twice and Bow once more"..
「I heard that 5 yen coin is the best to use to Osaisen ( act of donating coins)
Ms,Kyoka 「The feeling of the gratification is enough for the offering!」
Pray for ENMUSUBI(Romantic relations
This Shrine is famous for ENMUSUBI, wishes for romantic relationships.
There is also God for Entrepreneurship, EBISU sama
Ebisu sama has an interesting style of worship
Men are to the left, women to the right, rotate the statue three times.
Depending on what they are praying about- such as romantic relations or business guidance- they rub a white handkerchief on the allocated part on the statu
Kyoka and mr F rub Ebisu sama's chest, and prayed for Enmusubi (romantic relations).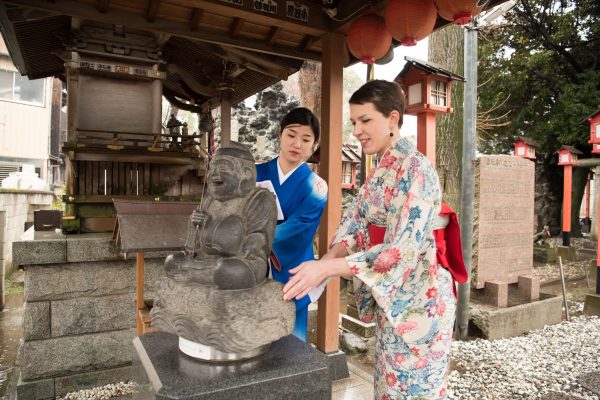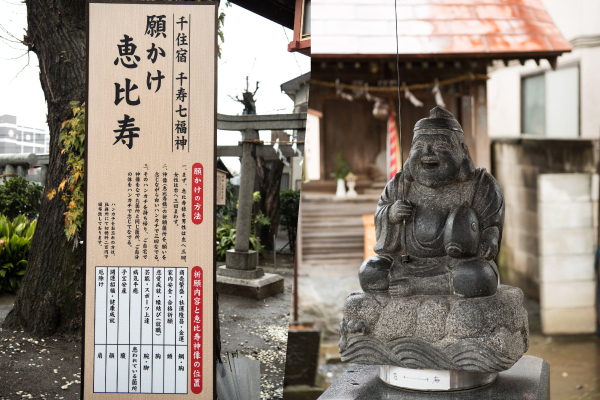 【Comments from Mr,Forgo】
I was surprised that there was such space within residential area
If you walk through the TORII, you feel a very quiet and spiritual sensation
nside the shrine, there are big trees and small hills in the likeness of Mount Fuji
It's as if there is a forest in the middle of the city.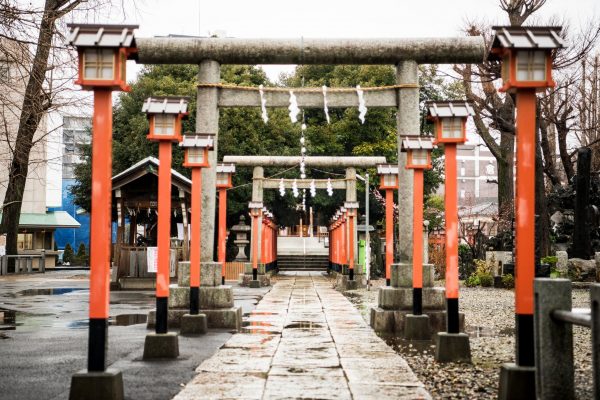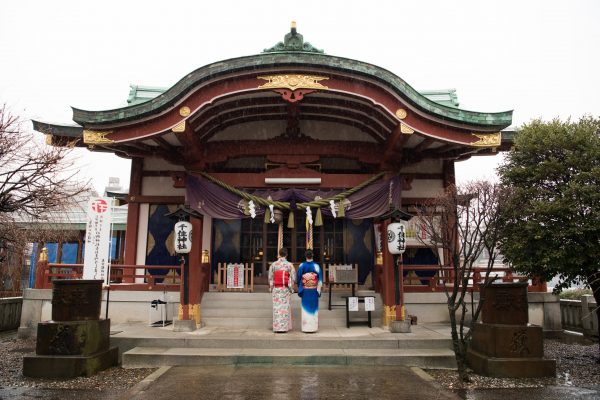 Senjyu shrine
Address:24-1 Miyamotomachi Senjyu Adachiku Tokyo
Tell:03-3881-1768
Open hours:8:00am-17:00pm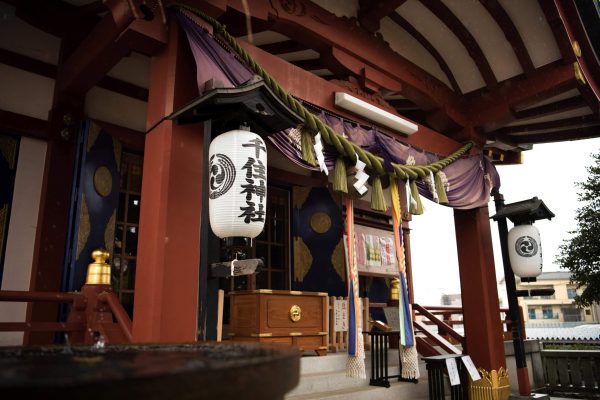 Cheap and Tasty candy shop Dagashiya Bowwow316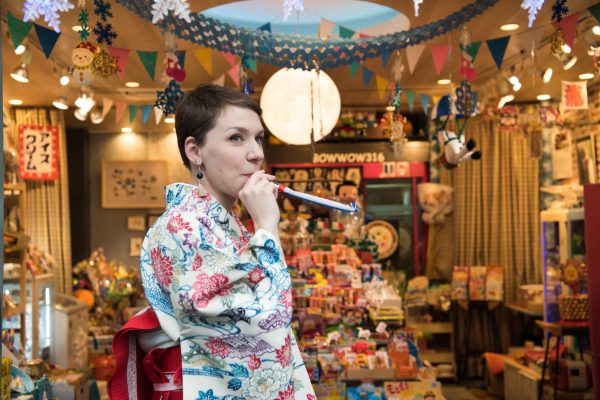 While we were wondering along the narrow road of senjyu, searching for our next destination, we stumbled across the traditional Japanese candy store"BOWWOW316".
"DAGASHIYA" is not just a shop where you can buy affordable price Japanese snacks .
The appeal of traditional Japanese snacks DAGASHI is cheap in price and tasty.
Japanese sweets have a good reputation worldwide for their good tastes, and DAGASHI is available from only 10 yen – like a dreamland, isn't it?
Furthermore, you can enjoy some snacks as lottery which you can get small prize  if you win, and the other have fortune telling, or small toys as free bonus… there is a plenty of scheme to make kids happy, even adult too.
DAGASHIYA is an entertainment place where you can see, touch and taste.
BOWWOW 316 just opened in last January with cute and colorful interior.
Inside the shop is very photogenic like an amusement park!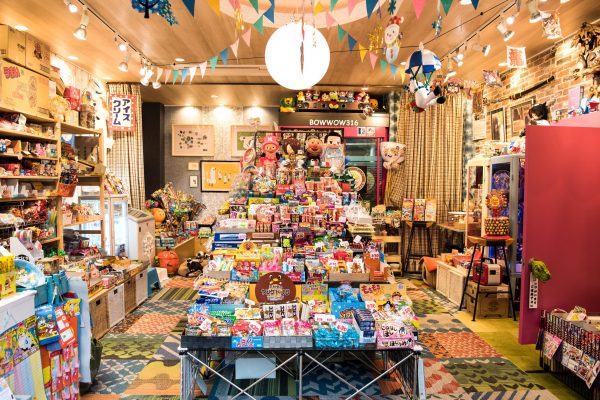 In addition to over 360 types of Dagashi snacks, popular Japanese character goods are displayed so that foreigners who like anime may also enjoy this place.
These life-sized d anime figures along the doors are a must see!
Who comes to this place
「14:00 kids and their mothers
16:00 elementary school students
Around 17:00 college students and adults come to my shop.」
The shop owner Ms. Katsumi told us.
She has run this shop with her husband and it cheers up people in this town.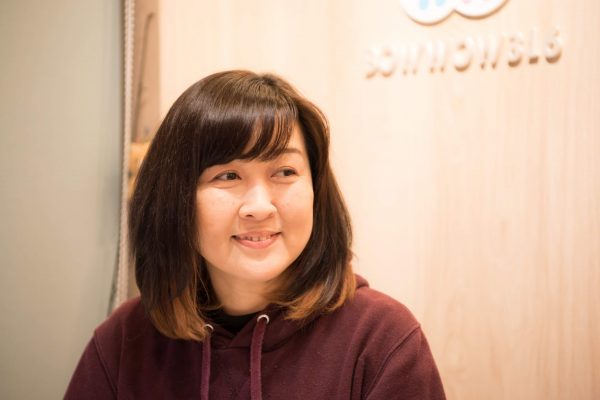 【Comments from Mr,Forgo】
This shop is cute and fashionable!
Each of the snacks are very affordable that I want to taste them as much as I can buy!
In Hungary, the snacks which my mom used to eat in her childhood are already unavailable anymore… so I think it is very nice that families can eat same snacks and share their nostalgia through them
Ms. Kyoka 「It reminds me my old friends and what we talked long time ago… I just remembered my childhood.」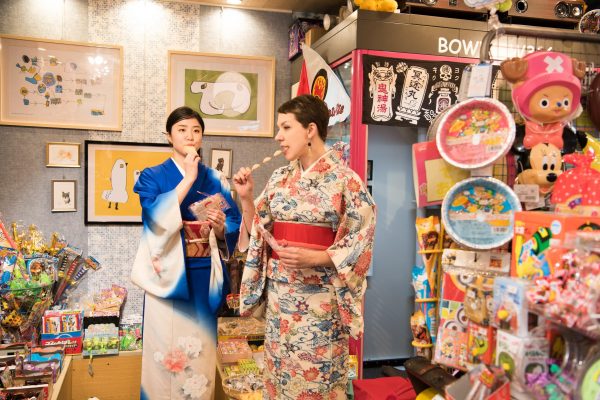 BOWWOW316
Address:3-16 Senjyu Adachiku Tokyo
Openhours:12:00pm-18:00pm
Regular Holiday:Tuesday/Wednesday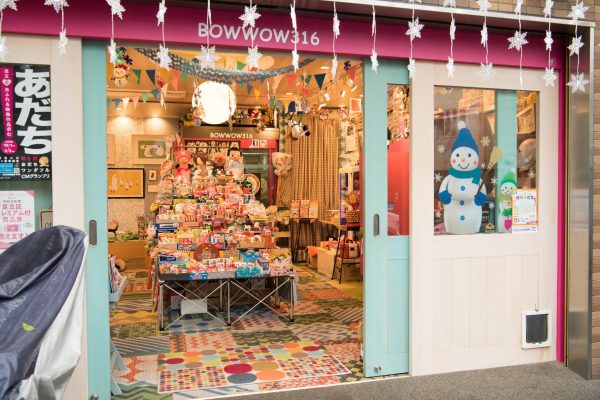 To Sum up
In Senjyu, there are so many traditional Japanese buildings, gardens where we would like to show.
These are all located in walking distance so you can enjoy history and culture by walking.
I had The author had the experience of hosting a homestay from the United States last summer..
I had traveled to quiet far place without knowing the many facts of Japanese culture in Adach before. I wish I could know such information earlier.
Shall we find new Adachi???
Writer
Wabunka community MAHOROBA  正田純子 MASATA JUNKO
Japanese cultutre "Mind of WA"
"WA" is the connections among people, and between nature and human.
The meaning of "WA" is Calm, Soft, quiet and more,
The Wabunka community has taught the significance of "WA" to next generation as they believe the philosophy of WA will bring peace to the world.
Wabunka Community MAHOROBA
おすすめの記事