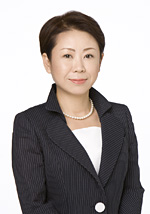 This year marks the 25 th anniversary of the sister city relationship between the City of Belmont and Adachi City.
The experience each room has opened a park bearing the other's name. Activities have delegations, we have exchanged 23 student delegations, and on special anniversary years, citizens' delegations as well. Activities have been expanded to include sports exchanges between soccer and baseball teams. has been rich indeed.
Now more than ever, as globalization makes the world seem smaller and smaller, it is important for us to further our efforts to understand each other, overcoming differences in language, culture and religion.
I hope the exchanges between our two cities will help promote mutual understanding between Australia and Japan, which in turn will be lay the foundation for world peace.
Lastly, I would like to thank all those in Belmont and Adachi who worked to make our exchanges possible.
Mayor of Adachi City
Yayoi Kondou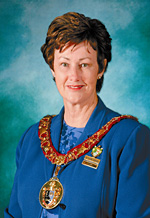 On 1 October 1984 the Cities of Belmont and Adachi became sister cities. This year, I am proud that we celebrate the 25 th anniversary of this relationship.
The Sister City relationship is important to the City of Belmont and has an opportunity to appreciate a wonderful culture, strengthened by a friendship fostered through mutual student and citizen delegations.
Our Sister City Agreement was put in place to promote cultural and friendship exchanges between our two cities. Today many deep friendships have been formed and goodwill developed.
I have been fortunate to be involved in the student delegations and experience first-hand the wonderful opportunities provided to our young people who created formed life-long friendships while learning and appreciating the diversities each country offers.
I look forward to building on the relationship between Australia and Japan into the future and contributing to world peace.
Finally, I would like to extend my gratitude and every happiness to all those at Adachi who have been part of the Sister City relationship.
Mayor of the City of belmont
Glenys Godfrey
See chronology of exchange >>>