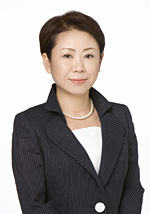 The city of Belmont and Adachi Ward celebrated a memorable milestone marking 25 years after concluding a sister city alliance.
During this time, we dispatched student mission teams that counted 23 times, and dispatched a citizen mission to the year of past milestones. In addition, we have exchanged a lot of content such as exchange through sports such as football and soft baseball, opening of a park with the name of each other's city.
As globalization progresses and the earth is getting smaller and smaller these days, I think that efforts to understand each other more important than beyond the various differences such as language, culture and religion are important.
I sincerely hope that the long-lasting exchange between the two cities will greatly contribute to mutual understanding between the two countries Australia and Japan, and eventually will become the foundation of global peace.
Finally, I would like to thank everyone in Belmont City and Adachi Ward who have worked with us for numerous exchanges.
Adachi-ku District Yayoi Kondo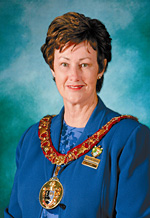 On October 1, 1984, Belmont City and Adachi Ward became sister cities. I am proud that I am able to celebrate the 25th anniversary of this alliance clearing this year.
The sister city tie-up with Adachi-ku was important for Belmont city and gave me the opportunity to be familiar with wonderful culture. The connection between the two cities is stronger thanks to mutual dispatch of students and citizens' missions.
Originating in the sister city alliance is to encourage cultural and friendly exchange between the two cities. Today, many deep friendships have been fostered, and mutual trust with each other is established.
I was fortunate enough to have the opportunity to join the student mission and I was able to experience the wonderful opportunity given to the young generation directly. They can learn about the diversity of each other's country and get acquainted with their friends for a lifetime.
I am hoping that the future will be headed and the relationship between Australia and Japan will further develop and contribute to world peace.
Finally, I am deeply grateful to everyone in Adachi Ward who was involved in activities as a sister city. I wish you all the best.

Mayor of Belmont Glenys Godfrey